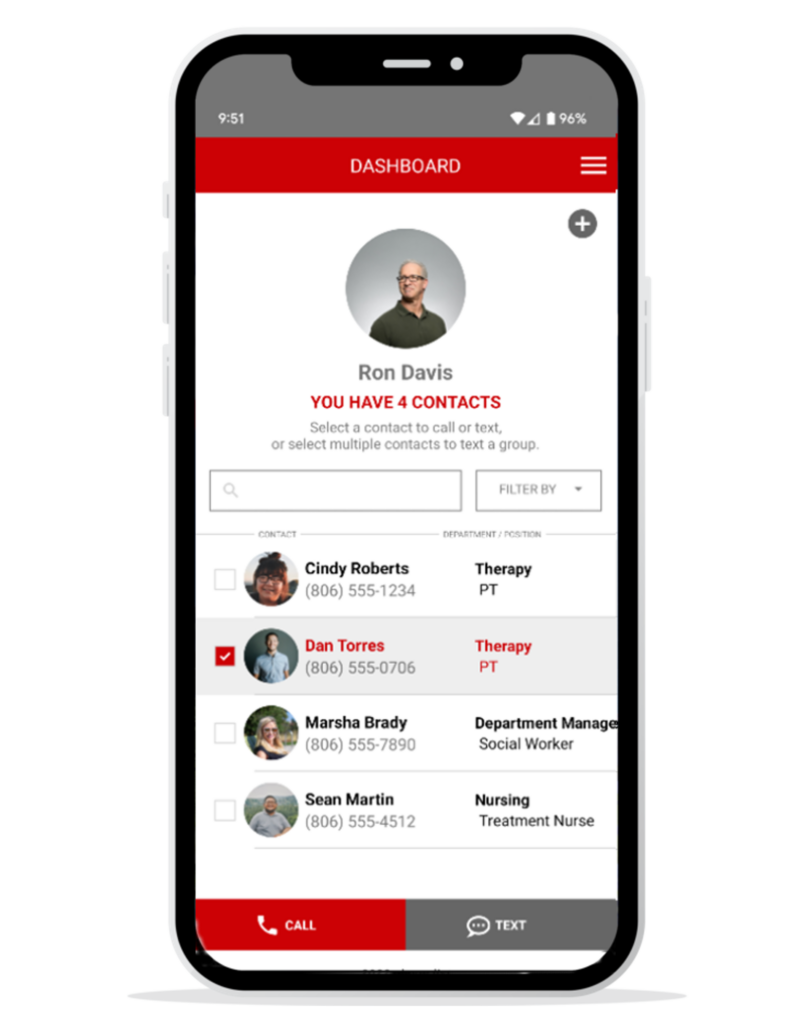 The problem? Keeping track of your employee or organizational phone numbers.
The solution? Phone List is easy and convenient!
Phone List takes the place of paper lists or phone trees and puts all of your employees' contact information in one place. Your list will always stay up to date, because your employees add and remove themselves. Phone List provides quick access to your employee contact information anytime, anywhere.
Churches, neighborhood associations, sport groups, fraternities and sororities, PTAs, community organizations—just to name a few. Phone List makes staying in touch with members easy. Members can add and remove themselves, keeping the list of phone numbers current. No more searching for a member roster!
Phone List
—$9.99/month (+ tax)
Recurring payments for Phone List are charged at $9.99 per month using your provided credit or debit card. For ACH or PO payments, please contact us directly.
Why do we charge for Phone List when so many apps are free?

We charge a fee for phone list, because we never sell your data. You know that fine print that most people don't read called Terms & Conditions? Ours states that we never sell your data. Other apps can get paid for selling that info.
Easily Update
Your Phone List
With the Phone List app, employees or members text their information and add themselves. After they upload their contact information, managers and admins can easily access it and keep everyone updated with important organization information.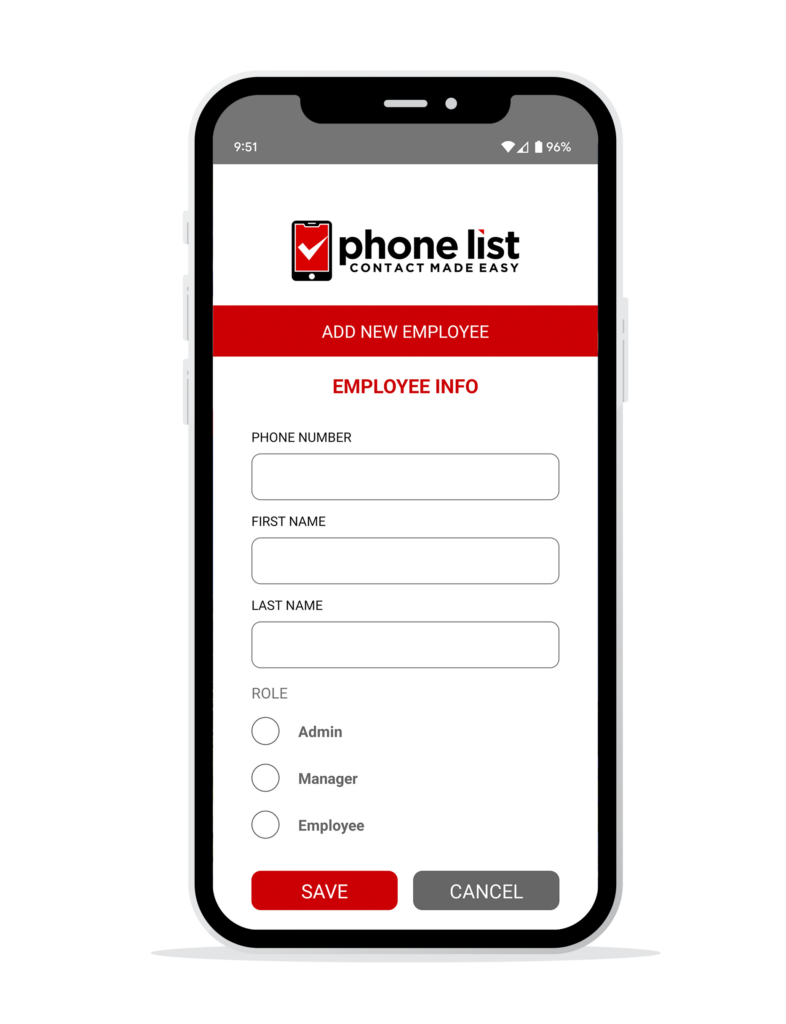 Phone List exists to make your life easier.
When a business signs up, they are assigned a unique phone number.
Employees are asked to text a photo to the phone number or scan a QR code we provide.
After the selfie is received, Phone List prompts the employee to answer questions.
The employee's information is added/uploaded to the Phone List database, and only the authorized managers and administrator have access to it.
Everyone in the database receives a text asking whether they are still employed at the organization. If they reply yes, then they remain in the database. If they reply no, then their profile/information is deleted.
Managers or admins can filter by first or last name. With the Level 2 plan, they can also filter by position and department. Users can also select multiple employees and send a group text.
Have Questions? Look Here.
If you've got questions, we've got answers. Phone List couldn't be simpler to use, but sometimes you need a little help to get started. We've got you covered!
At Phone List, our goal is to help organizations make their employee or member phone lists easy and convenient. No more need for paper phone lists or chasing down phone numbers. Phone List makes communication simple!
After years of working in an industry with high turnover, we know firsthand how difficult it is to keep up with employee phone numbers. We developed Phone List to make this one part of the job easier.

© 2022 Phone List. All Rights Reserved